Solution Brief

:

ER/Studio Data Architect
Governing GDPR Challenges with Enterprise Data Architecture
The European Union's General Data Protection Regulation (GDPR) will bring new accountability obligations, increased data protection rights for EU citizens and restrictions on data flows across borders. In this solution brief, Sultan Shiffa discusses how ER/Studio Enterprise Team Edition can help organizations develop an enterprise data architecture with an eye toward GDPR compliance.
Create awareness for GDPR compliance across the organization
Check existing procedures regarding currency towards GDPR
Review privileges and accountabilities to data and its flow
Define processes for security management and data breach notificatio
Dr. Sultan Shiffa is a senior software consultant for Enterprise Data Management at IDERA and works as an expert for complex and diverse data management solutions. He has worked for 11 years with IDERA's largest customers to assist in the development of methodologies for best leveraging and integrating IDERA database products into their existing processes. He is also a key contributor to the IDERA product roadmap. He is known in the market as a polished public speaker at OUG and road shows. Before joining IDERA he worked more than a decade as a database consultant and an Oracle certified (OCP) DBA.
See Also:
Topics : Data Governance,Data Modeling,Enterprise Architecture,
Products : ER/Studio Data Architect,ER/Studio Enterprise Team Edition,
Try ER/Studio Data Architect FREE for 14 days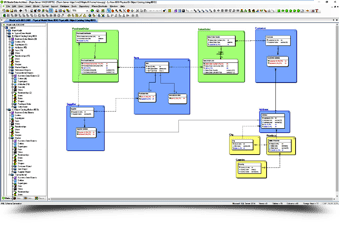 Improve data quality, enhance data lineage, and create effective data models to build business-driven data architecture with ER/Studio Data Architect.