IT Performance Monitoring
Get an end-to-end unified view into IT with
Uptime Infrastructure Monitor.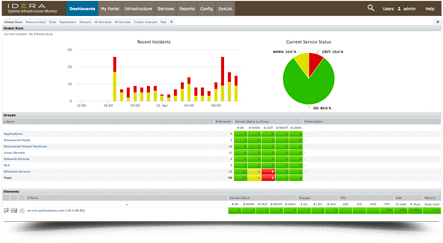 Comprehensive and Unified IT Monitoring
Seamlessly monitor a wide variety of performance, availability, capacity planning, and system health
metrics across all platforms.
Physical Servers

Network Devices

Apps and Services

VMs and Cloud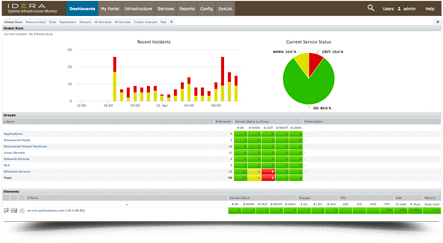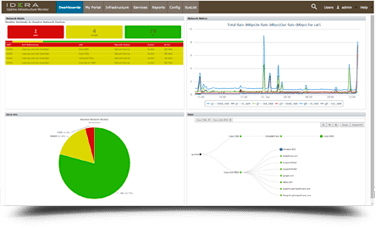 Proactive Alerts and Root-Cause Analysis
Analyze and report on the data that matters most. No false alerts, no pointless fire drills—just fast and accurate information to help you address issues before they happen.
Customizable Dashboards

Intelligent Alerting

Smart Topologies

SLA Management and Reporting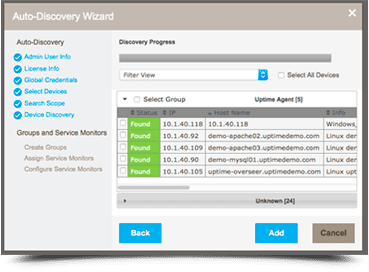 Out-of-the-Box Simplicity and Scalability
Begin monitoring in a matter of mere minutes. Once you're up and running, Uptime Infrastructure Monitor can easily scale to over 100,000 elements.
Auto-Discovery Wizard

Agentless WMI Monitoring

ServiceNow Integration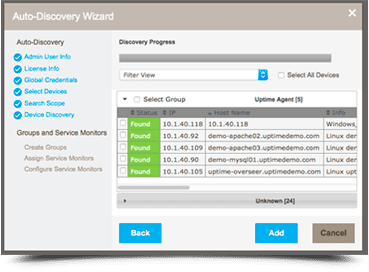 Unify your IT performance monitoring and optimization with Uptime Infrastructure Monitor.

An excellent tool for monitoring just about any server platform you care to mention.
Uptime Infrastructure Monitor is, frankly, superb. Ridiculously easy to use, vast range of platforms
supported, addresses all the monitoring, reporting, and alerting needs of the system manager.
– David Cartwright, TechWorld

Let's get started.
Start your 30-day full trial today, no credit card required.