Preparing for Data Compliance.
Trying to manage your data for GDPR, HIPAA, PCI, SOX, or other government regulations?
SQL COMPLIANCE MANAGER CAN HELP.
SQL Compliance Manager
Use SQL Compliance Manager to leverage the architecture in
your databases with security compliance initiatives.
Audit sensitive data to see who did what, when, where, and how
Monitor and alert on suspicious activity to detect and track problems
Satisfy audits for PCI, HIPAA, FERPA, and SOX requirements
VIDEO
SQL Compliance Manager Audit Settings Overview
WHITEPAPER
Ensure the Security of Personally Identifiable Information (PII)
WEBCAST
Manage SQL Server Security Permissions and Audits
SQL Secure
Use SQL Secure to ensure that permissions are limited to the
right levels for users and groups, and that minimum access is enforced.
Identify vulnerabilities in your SQL Server and Azure environments
Analyze and report on user permissions across database objects
Rank security levels with the security report card
VIDEO
An Overview of IDERA SQL Secure Architecture
WHITEPAPER
Nuts and Bolts of Permissions and Security
WEBCAST
Database Security Risks You Haven't Considered
FREE TRIAL
Try both tools free for 14 days (no credit card required).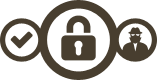 SQL COMPLIANCE MANAGER
Makes audits easier.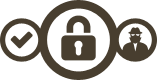 SQL Secure
Control SQL Server permissions.