IDERA
LIVE 2020
Free Virtual
CONFERENCE
WEDNESDAY, SEPTEMBER 16
How to Overcome
Rapidly Evolving

Database Challenges

Join us at our fourth annual virtual conference, designed to educate and inform users at alllevels. Organizations continue to react to new challenges. They often need to manage epicperformance workloads on strained resources, and prevent system overload, downtime, andsecurity breaches. At the same time, their staff needs to work from home. Database and ITprofessionals are having to overcome the demands of working with multiple databaseplatforms, both in the cloud and on-premises. And they are doing more with less.IDERA's experts together with some of the industry's top speakers will guide youthrough compelling content and how to overcome the biggest issues in theIT world in this all-day event.
DON'T MISS THIS FREE ONE-DAY VIRTUAL EVENT!
Everyone is welcome to join us. You do not have to be an IDERA customer to attend. Register for the sessions that interest you!
Attend one or more IDERA Live sessions and enter to win a $50 Amazon gift card! One winner will be chosen at random from each IDERA Live 2020 Virtual Conference session.
| | | |
| --- | --- | --- |
| Be Proactive: A Good DBA Goes Looking For Signs of Trouble | 9:00am to 9:45am CT | Register here > |
| Maintaining Data Governance During Rapidly Changing Conditions | 10:00am to 10:45am CT | Register here > |
| MySQL Performance Troubleshooting with Limited Time and Resources | 11:00am to 11:45am CT | Register here > |
| Doing More with Less: Managing Multiple Database Roles and Platforms | 12:00pm to 12:45pm CT | Register here > |
| Have No Fear the DBA is Here: Protecting Data Resources with a Robust Recovery Strategy | 1:00pm to 1:45pm CT | Register here > |
| The Modern Query Optimizer | 2:00pm to 2:45pm CT | Register here > |
| Maintaining Regulatory Compliance and Security in Challenging Conditions | 3:00pm to 3:45pm CT | Register here > |
| Why You Need Data Warehouse Automation Now More Than Ever | 4:00pm to 4:45pm CT | Register here > |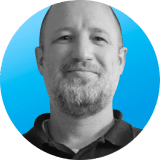 Eric Cobb
After a 14-year programming career as a web and software developer, Eric Cobb decided to move full time into the world of databases and became a SQL Server database administrator. He earned 2 SQL Server MCSE certifications along the way, and now manages a team of SQL Server professionals. Eric regularly presents and blogs about SQL Server, with a focus on teaching database administration and design concepts to the developer community. He frequently speaks at Developer and Database conferences throughout the country. In 2019 Eric was selected to be a 2020 IDERA ACE, for showing a passion in helping the developer community and sharing his knowledge.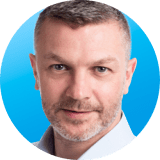 Jamie Knowles
Jamie Knowles is a senior product manager at IDERA, and has been in the field of data architecture and modeling for over 20 years. Jamie has been involved with the evolution of enterprise architecture, data modeling, and data governance and seen its challenges and achievements. He has worked in product management and in the field within the banking, finance, and energy industries.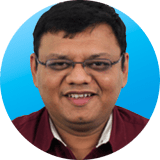 Pinal Dave
Pinal Dave is a developer evangelist, and technology enthusiast. He has authored 11 SQL Server database books, taught 11 Pluralsight courses, and has written over 2900 articles on database technology on his blog at
http://blog.sqlauthority.com
. Along with more than nine years of hands-on experience, he holds a Master of Science degree, and some certifications, including Microsoft Certified Technology Specialist (MCTS), Microsoft Certified Database Administrator (MCDBA), and Microsoft Certified Solutions Developer (MCSD) for the .NET framework.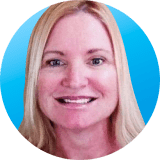 Lisa Waugh
Lisa Waugh is a senior product manager at IDERA Software for the Aqua Data Studio database IDE tool. She has over 15 years of database industry experience, including speaking engagements and presentations on database tools and technologies, and enjoys defining the direction for database development solutions.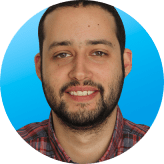 Elan Kol
Elan Kol is a senior product manager at IDERA Software and his main focus is on the SQL Server auditing, security, optimization, and DBA productivity product lines. Elan brings over ten years of experience in the financial technology, IT security and game development industries. His passion is building, delivering, managing and optimizing products with great market fit through data-driven and market-backed facts.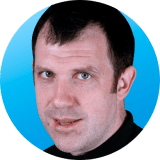 Joey D'Antoni
Joey D'Antoni is a senior consultant and SQL Server MVP with over a decade of experience working in both Fortune 500 and smaller firms. He is a principal architect for Denny Cherry and Associates and lives in Malvern, PA. He is a frequent speaker at major tech events, and blogger about all topics technology. He believes that no single platform is the answer to all technology problems. He holds a BS in Computer Information Systems from Louisiana Tech University and an MBA from North Carolina State University. Joey is the co-author of the Microsoft white paper "Using Power BI in a Hybrid Environment."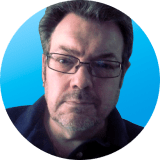 Robert Agar
Robert Agar spent a long and diverse career specializing in data backup, recovery, and compliance among other areas of the IT world. Tired of being woken up at all hours to provide support, he embarked on a new career as a freelance writer focusing on various areas of the tech sector. Outside interests include music, sports, and poker. He shares his home office with two green-cheeked conures who suggest topics and engage in the occasional proofreading exercise.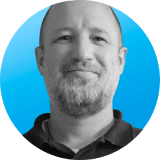 Stan Geiger
Stan Geiger manages a skilled team of Product Managers responsible for Idera's multi-platform databases which includes WhereScape. Stan has worked in various industries from fraud detection to healthcare and is a highly experienced data practitioner having built many data warehouse and ETL platforms, BI analytics, and OLTP systems.
Use
 

#IDERALive

 

on social media to keep up with this

event and engage with speakers and other registrants!
Learn more about IDERA's comprehensive portfolio of database tools at
 

idera.com.

.