Database Administration Tools for SQL Server
Administer, manage disaster recovery, and tune performance
Database administrators need reliable, real-time health and status information. They also need to minimize the time and effort spent on the routine administration of databases across the organization. To address this challenge, benefit from IDERA's bundle of top tools for SQL Server administration.
Simplify daily administration tasks
Tune for performance, security, and disaster recovery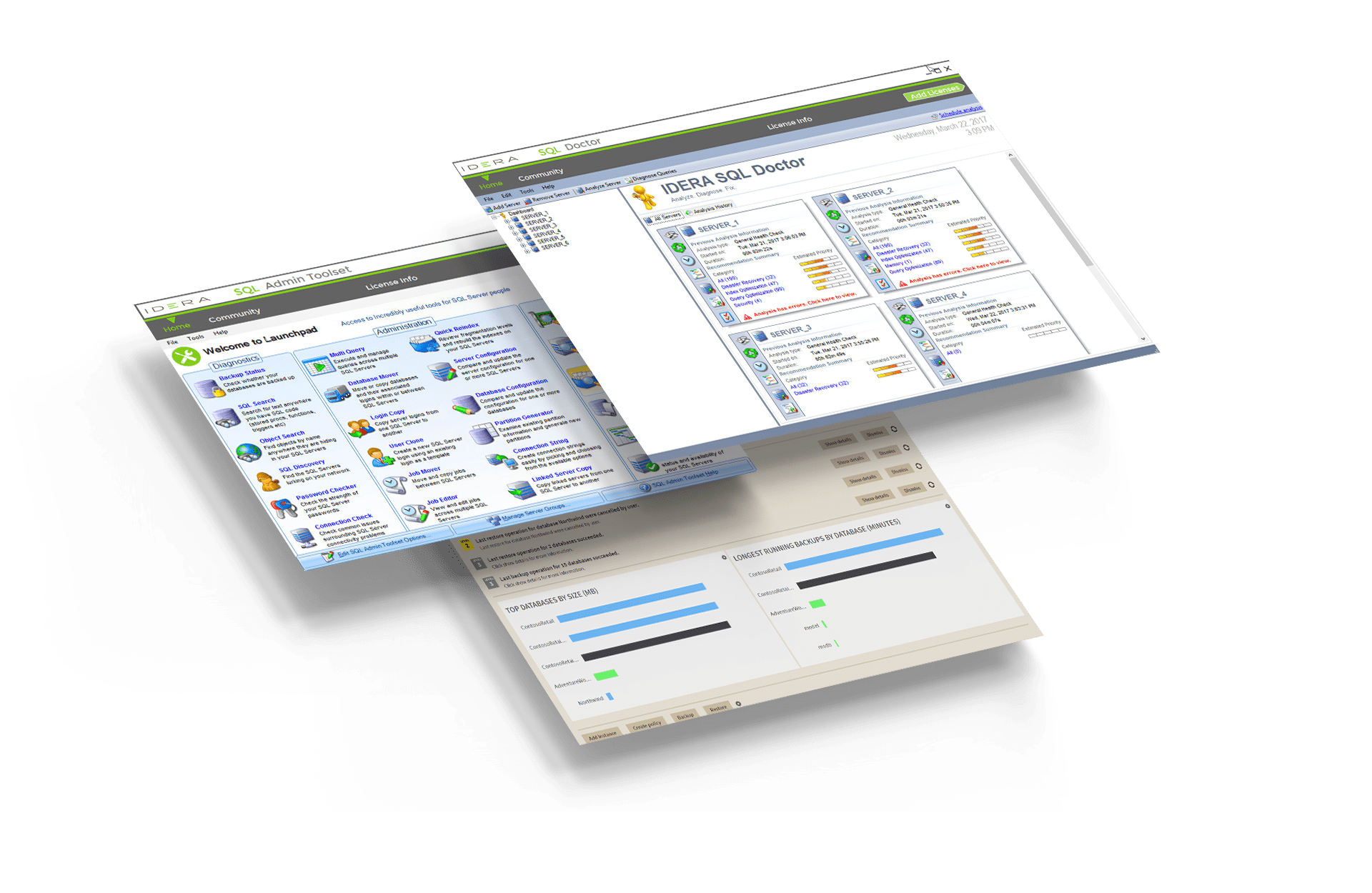 SQL Toolbox provides a versatile collection of SQL Server tools, from administration to disaster recovery management and performance tuning.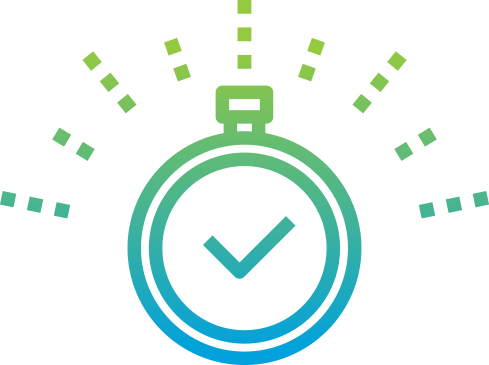 Reduce time spent on daily
SQL Server administration
Manage, discover, and explore your SQL Server environment.
Simplify migrating, consolidating, and creating SQL Server instances.
Avoid spending countless hours on routine administration, diagnostics,
and analytics tasks across multiple instances. Skip writing and maintaining complex and error-prone scripts.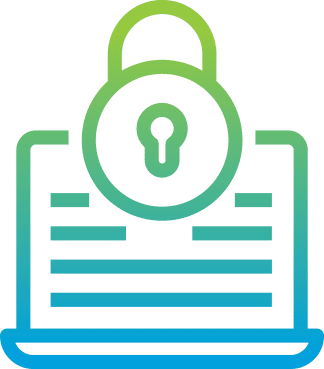 Manage security and permissions
Identify existing vulnerabilities in SQL Server including managed cloud
instances. Manage, review, and update security policies. Rank protection with distinct security levels. Scrutinize rights, files, directories, weak passwords, operating system, and more. Analyze and report user permissions and groups across databases.
Tune performance, security,
and disaster recovery
Optimize SQL Server in physical, virtual, and cloud environments. View a summary of the health of the entire environment and a selected server. Display prioritized list of performance optimization recommendations Generate executable SQL scripts to optimize performance. Access analysis history and view trends.

With SQL Toolset, end-user performance is much better.
Heinrich Kruger, Senior IT Manager, Auto and General
(medium enterprise, insurance, South Africa)
With SQL Toolbox, we identify issues before they cause problems.
Gale Mecham, Database Administrator, Brigham Young University
(educational institution, USA)
SQL Toolbox has some great features that simplify tasks that would otherwise need to be done manually, or coded to deploy to multiple machines.
Database Administrator, Global 500, automotive and transport, USA

Are you ready to see how SQL Toolbox can help you
administer and manage your SQL Servers better?
SQL Toolbox consists of IDERA's three top tools for

SQL Server administration and management: