User Permissions Migration for SQL Server and Amazon RDS for SQL Server
Free Tool – SQL Permissions Extractor
Tech Specs
Desktop Console
Microsoft Windows: Vista SP1, Server 2008 (not supported on Server Core Role), 7, Server 2008 R2 (not supported on Server Core Role); 8, Server 2012, 8.1, Server 2012 R2, 10 (provisional)
Microsoft .NET Framework: 4.0+
web browser: Microsoft Internet Explorer 10.x+ (minimum of Windows 7 SP1, Server 2008 R2 SP1), Microsoft Edge, Google Chrome, Mozilla Firefox
Database Platforms
Microsoft SQL Server: 2008 R2, 2012; 2014, 2016, 2017, 2019 CTP Windows & Linux (provisional)
SQL Permissions Extractor does not install any components, dynamic link libraries (DLLs), scripts, stored procedures, or tables on the monitored database instances.
Database Instances in Cloud
Microsoft Azure: Virtual Machine VM (provisional)
Amazon Web Services: Elastic Compute Cloud EC2 (provisional), Relational Database Service RDS (provisional, with limitations)
(for Amazon RDS: SQL Permissions Extractor cannot target system databases.)
connection: using DNS domain name or IP address, and SQL authentication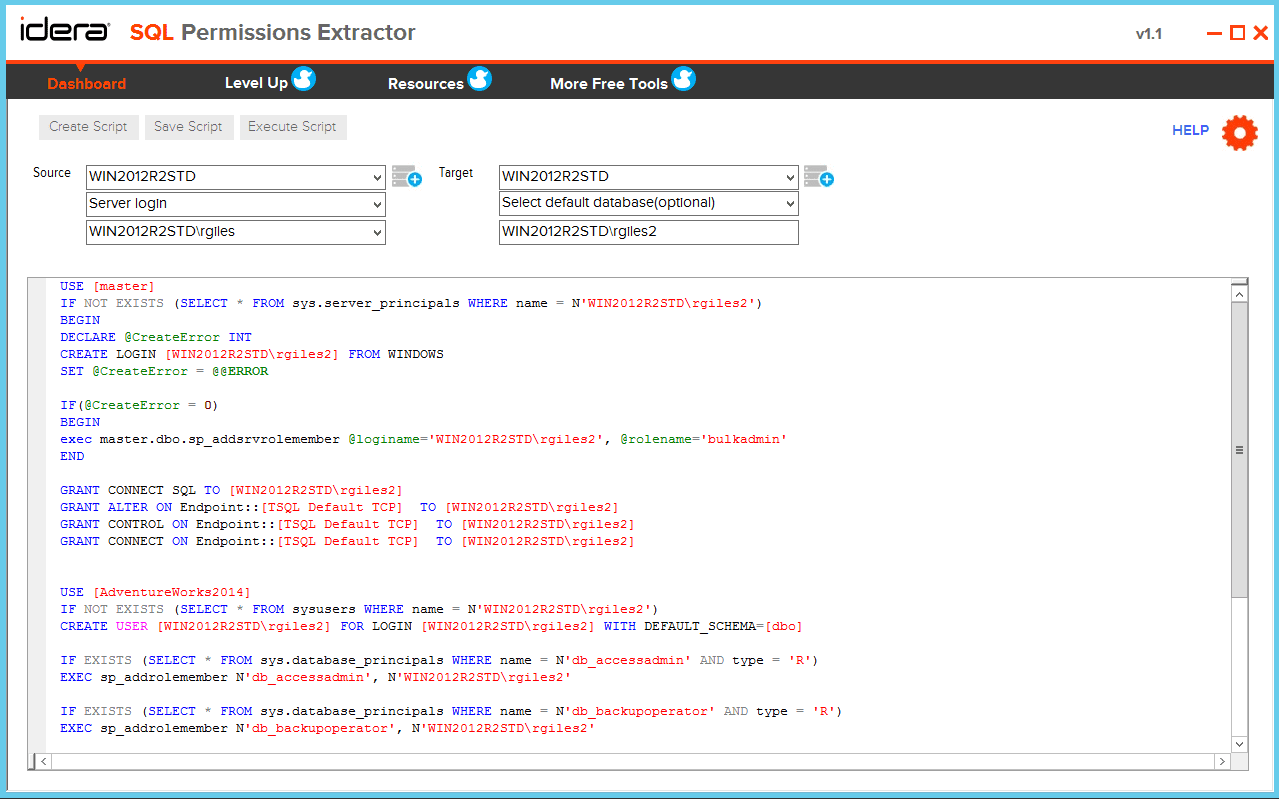 IDERA Community
Check out the latest blog posts for product tips & tricks from other users.

SQL Permissions Extractor