administration tools

Lightweight monitoring and
health checks with SQL Elements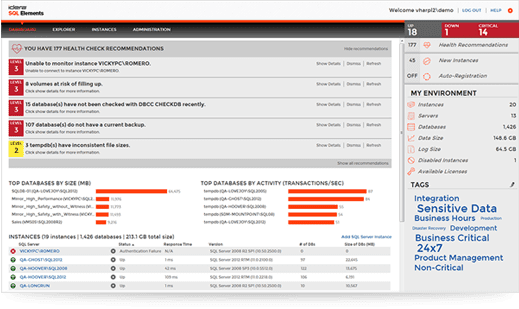 Automatic alerts
whenever a server goes down or when space is running low
Best practice tips and recommendations
for fast action fixes
Health check snapshots


to help you proactively address potential problem areas
SQL Elements will take care of the 'finding' so you can
focus on the 'fixing.' Try SQL Elements and always know the
health of every one of your servers.
Ready to see what else it can do? Fill out the form on the right
and begin with SQL Elements FOR FREE.
 "SQL Elements is a very valuable tool for starting DBA's or IT groups that have no clue what they have in their network. I would definitely recommend this product!"
– Robert Bishop
Padre's SQL Report