Better Data. Better Governance. Better Decisions.
Trying to manage your data for GDPR, HIPAA, PCI, SOX, or other government regulations?
WE CAN HELP.
day
•
ta 
|
 dah
•
ta
gov
•
er
•
nance
noun The foundation and framework within an organization used for defining data architecture and improving data quality and consistency by establishing processes for managing data throughout its lifecycle, defining controls for compliance audits, and encouraging communication between business and technical teams
ER/Studio Data Architect enables data governance.
Use ER/Studio Data Architect to define the enterprise
architecture with the appropriate attributes.
Identify sensitive data in models with security impact and privacy level
Assign compliance classifications and identify owners/stewards
Create attachments with additional regulatory details
INFOGRAPHIC
Establish a Data Governance Foundation with ER/Studio
WHITEPAPER
Governing GDPR Challenges with Enterprise Data Architecture
WEBCAST
A Blueprint for Enterprise Data Governance
ER/Studio Business Architect documents governance processes.
Use ER/Studio Business Architect to create business process and
conceptual models that align with business goals.
Establish processes and policies for data management and governance
Map and model the relationships between people, processes, and data
Comply with regulatory requirements by identifying sensitive data
elements
VIDEO
Using Business Processes for Data Governance
WHITEPAPER
Aligning Data Governance with Business-Driven Data Architecture
WEBCAST
5 Best Practices for Operationalizing Data Governance
LET'S GET STARTED
Try both tools free for 14 days (no credit card required).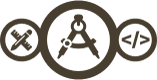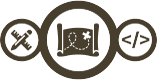 ER/STUDIO BUSINESS ARCHITECT
Easily document governance processes.